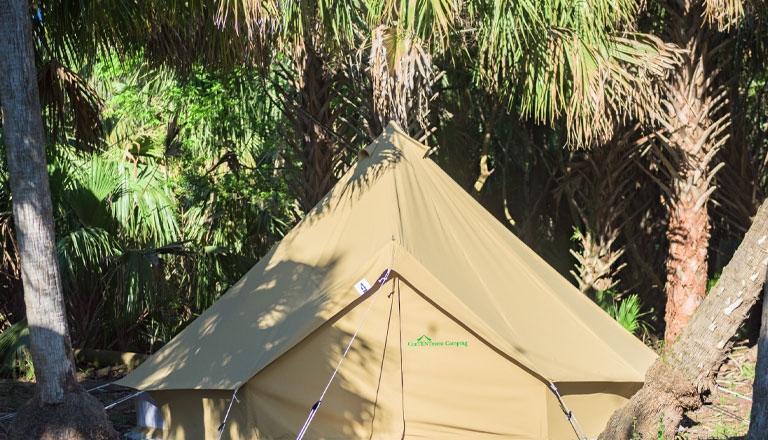 VIP Effortless
The VIP Effortless Package provides you and a friend access to enhanced features of Okeechobee, including a pair of 4-day VIP festival passes and a VIP camping spot—plus a tent, air mattresses, and more.
Two (2) 4-Day Festival Passes, with access to VIP viewing areas, gourmet food & beverage options, premium restrooms, and more
Amenities include:

One (1) commemorative tent
Two (2) air mattresses
Two (2) sleeping bags
Two (2) commemorative pillows
Two (2) commemorative water bottles

Access to VIP tent-only camping in a nature-filled paradise (where you can set up your commemorative tent), including:

Exclusive VIP car access lane to enter festival site and VIP parking
Premium campsites located closer to festival grounds
Exclusive entrance lanes into festival grounds
Private viewing areas at 3 main stages, including air-conditioned bathrooms and food & beverage options
Commemorative water bottle
24-hour dedicated on-site concierge team to assist with all of your questions and needs
24-hour premium food options
Premium air-conditioned portalets and showers
Local and craft food & beverage options
Artisan craft vendors
Yoga classes, life-enhancing workshops, guest speakers, and more
Free general parking in dedicated parking lots (Car Camping pass is required to park at your campsite. See Add-Ons for more information.)
See our FAQ for more information. Okeechobee is an all-ages event.