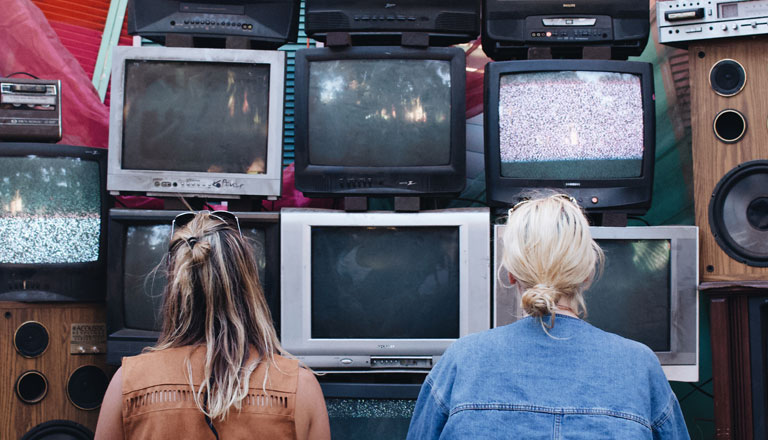 FAQ
Ticket FAQ
Are tickets expected to sell out?

There is always a chance that the event will sell out, in which case no more tickets will be sold. So, get your tickets now—we want to make sure you don't miss out!

What payment methods can be used to purchase tickets?

Credit and debit cards are accepted.
What is the maximum number of tickets I can buy?

Tickets are limited to four (4) per person.
Should I receive a confirmation email for my purchase?

You should receive a confirmation email within moments of purchase. If you do not (be sure to check your junk folder), please contact Front Gate Tickets.
What if I purchased tickets but my card hasn't been charged yet?

Your card should be charged within two business days. If you do not see the charge on your account, please contact Front Gate Tickets.
Will single-day tickets be available?

Passes are available for purchase as weekend experiences. 
Is a festival-only ticket available?

All passes include camping. Please see full details under each ticketing and camping option. 
Are payment plans available?

Yes! See Layaway payment options under each ticket type. 
Are group packages available?

Not at this time. Please see full camping and ticketing details in the drop-down menu above. If campers arrive together, they may camp together -- as long as you have the same camping pass type.
I ordered my tickets to be shipped to me. When will I receive them?

Tickets will begin shipping closer to the event. If you have not received your tickets within one week of the event, please contact Front Gate Tickets.
How can I avoid ticket fraud?

The best way to avoid ticket fraud is to buy directly from Front Gate. If you buy resale tickets, we advise you to get them only from trusted friends. DO NOT purchase from scalpers. If you arrive at the venue with an illegitimate ticket, you will be turned away, and no refund will be provided.
What if I change my mind after purchasing my ticket? Can I get a refund?

Sorry, tickets are non-refundable.
Can I buy a camping add-on by itself?

Layaway plans are not available for add ons AFTER the time of festival pass purchase. If you do not purchase an add on at the time of festival pass purchase, you must contact Front Gate tickets at support.frontgatetickets.com.
Will there be rideshare available?

Yes, there will be a dedicated ride share lot. However, ride share availability will be limited in the area. Stay tuned for map.
Camping FAQ
Does everyone in the group need to purchase a Car Camping pass in order to Car Camp?

Only one person will need to secure a Car Camping pass, while the rest of the group can purchase a GA pass. Capacities for Car Camping sites are subject to the legal capacity of standard-size vehicles. 
Does everyone in the group need to purchase an RV Camping pass in order to RV Camp?

Everyone in the group will need to purchase a camping pass individually. Only one RV add-on pass is required for the RV. 
Festival FAQ
What time does the event start & end each day?

Music Begins: Thursday, 4pm
Last set ends ???am each day
Will set times get posted in advance?

Yes. During the days leading up to the festival, set times will be posted via this site, our social media sites, the Insomniac app, and email updates (sign up for emails at the bottom of this page). Set times will also appear on the festival guide you receive upon entry. Note: The lineup is subject to change.
What is the layout of the festival and campground?

Stay tuned for our map! 

Where is the closest airport?

Check out our handy airport map!
What is the camera policy?

Professional photographers must obtain a photo pass using our press submission form. Do not email your request. Photo passes are not required for standard cameras that do not have detachable lenses or handheld video devices under 6″. Professional video cameras are not permitted.
What can I bring with me?

See our complete list of Acceptable and Prohibited Items.
Will there be a lost & found?

Yes, Lost & Found services will be available throughout the festival. Learn more.
Can I hang posters or hand out flyers?

Do not hang posters or hand out flyers inside the festival or in the surrounding neighborhood. Anyone violating this policy will be banned from promoting at our events.
Are ins & outs allowed?

Yes. Please be prepared for security check at re-entry. 
What is the minimum age requirement to purchase a wristband?

10 years of age and up. Attendees under 18 years of age must be accompanied by an adult. 
Does the venue have cash machines?

Yes, ATMs will be available both inside and outside the venue grounds. Locations will be clearly marked on the festival map.
Can I rent a locker?

Yes! Store your stuff securely, and keep your cell phone powered up all weekend long. Learn more about lockers.
What kind of ID do I need?

You must present identification to enter the festival and/or buy alcohol. See the complete list of acceptable and unacceptable forms of ID.
What if my ID is lost or expired?

Security will accept expired ID cards ONLY if accompanied by DMV renewal documentation. If your ID was lost or stolen, you must bring a government-issued interim license or passport.
Can I use a consular ID or foreign driver's license?

Consular IDs are not considered acceptable identification. Foreign government-issued driver's licenses are acceptable with a photocopy of a passport. A foreign government-issued passport will work on its own.
How do I find out about being a vendor at Okeechobee?

Please send us a message via our Contact form and select "Food Vendors" or "Non-Food Vendors."