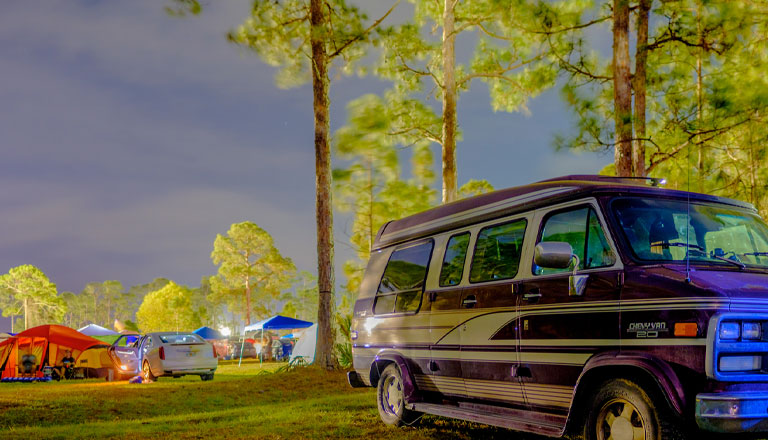 GA Camping Add-Ons
Supplement your GA Camping experience with car or RV camping. See below for options, and add your selection at checkout.
Layaway plans are not available for add-ons after the time of festival pass purchase. If you do not purchase an add-on at the time of festival pass purchase, you must contact Front Gate Tickets.
Car Camping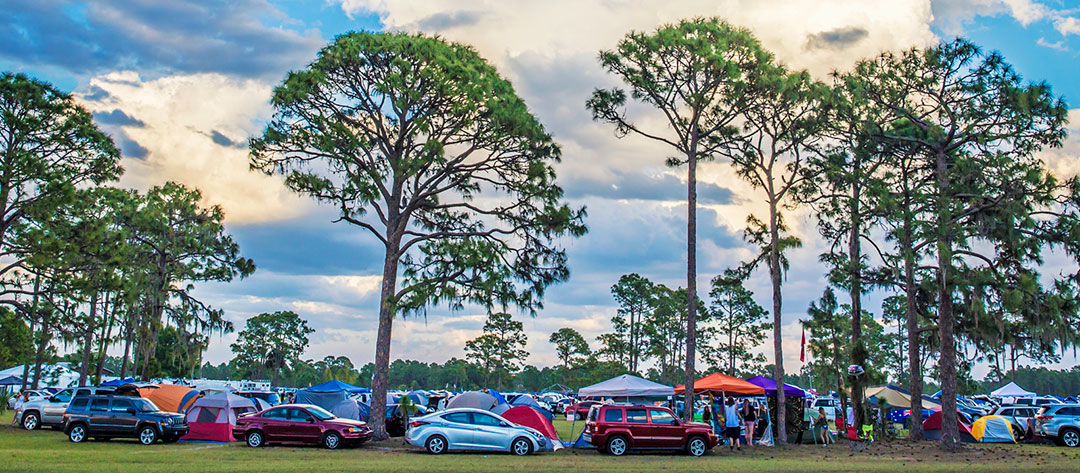 All vehicles (cars, passenger trucks, SUVs, minivans) are required to purchase a car camping pass to enter the tollbooth into Sunshine Grove's GA camping area. Non-standard-size vehicles will need to purchase an RV Parking Pass. One (1) pass is required per car (not per person). 
Car camping sites are first come, first served.

Only one vehicle is permitted per car camping pass.

Arrive together if group camping. No waiting space will be available on-site.

Campground opens at 12pm on Thursday, March 5, and closes in the afternoon (time TBA) on Monday, March 9.

Re-entry is not permitted. 
RV Camping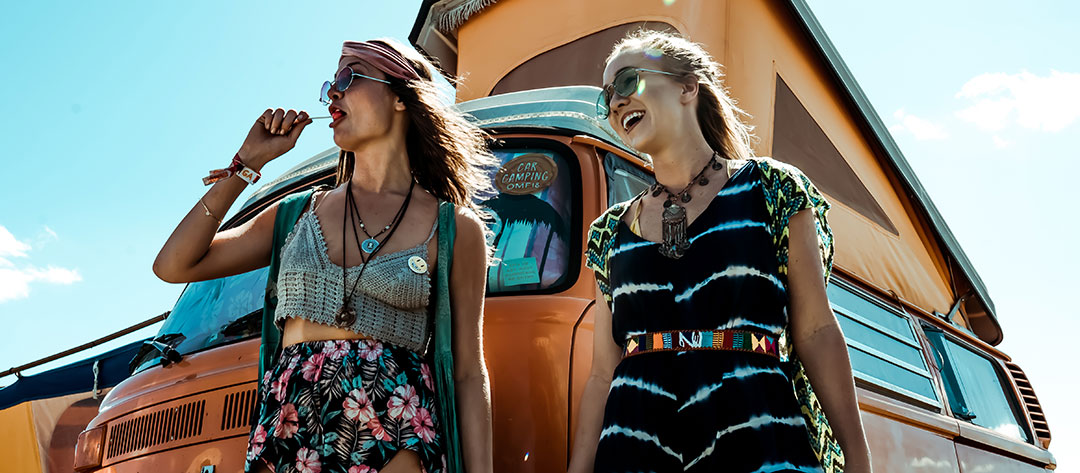 All RVs (anything larger than a standard 15-passenger van) are required to purchase an RV Parking pass to enter the tollbooth into the camping area. Vehicles towing anything (campers, etc.) are considered RVs. RV groups will be limited to the vehicle's specified sleeping capacity, up to a maximum of 8 people per RV site. RV Parking is limited!
RV parking spots are approximately 20'x45′.

RV servicing is available for purchase on-site.

No re-entry: Once you park your RV, it must not move until you leave Sunshine Grove.

All RV classes are welcome (Class A, Class B, Class C, and towables).

Festival passes are not included.

RVs may not be dropped off, picked up, or set by a third party, or by anyone who does not have a valid festival and camping pass.
Each camper must have a valid festival and camping pass and must arrive ready in their RV.
Learn more about RV Camping Check-in.
Lockers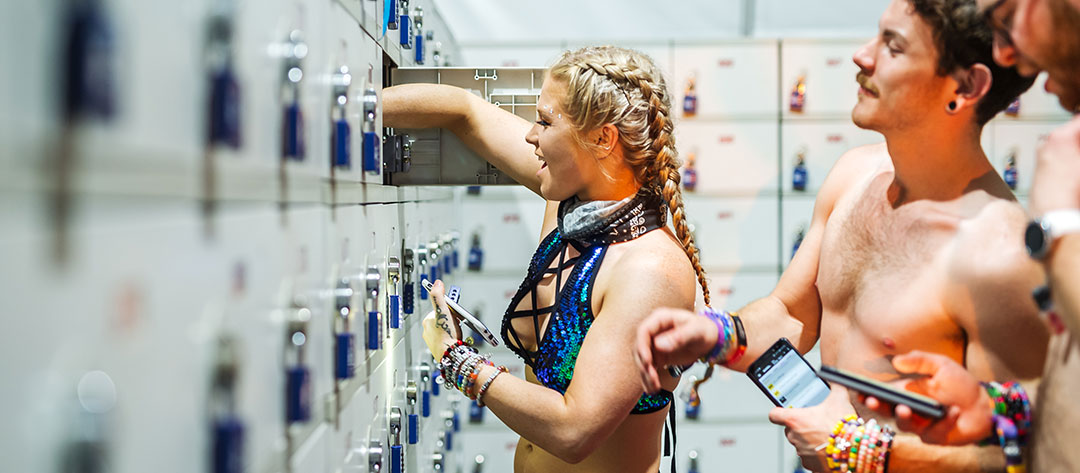 Why stress about losing your ID, dancing with a full backpack, or carrying around new merch? Keep your items safe and secure throughout the weekend—and your phone fully charged—by renting a locker. Lockers are internally equipped with a universal phone charger, so whether you've got an iPhone or an Android, you can juice up safely and come back for it without missing a beat. Each locker measures approximately 8″ high, 12″ wide, and 18″ deep—plenty of space for backpacks or purses. And here's a pro tip: Lockers make a great meeting point for you and your crew.
See our FAQ for more information. Okeechobee is an all-ages event.