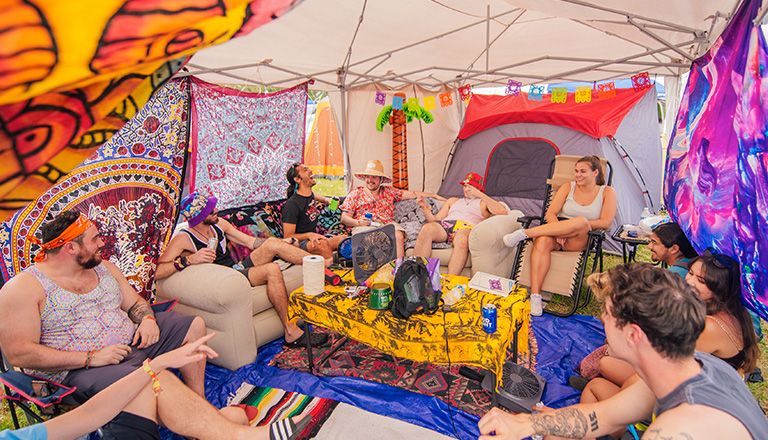 The Campground
The campground at Okeechobee is more than just a place to lay your head between shows—it's your home for four days and nights, a welcoming community, and a bustling hub of entertainment, activities, and amenities for all campers to enjoy. From arts & crafts to daily yoga and workshops, campers can experience a whole other side of festival life.
Yogachobee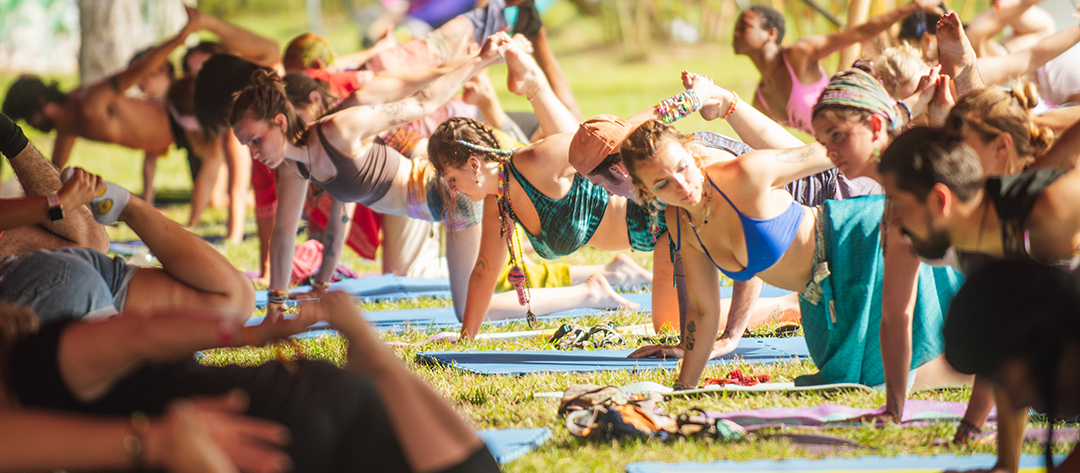 Enter a portal-within-the-portal to the internal world of the self, where we return to our bodies and the pure electric bloom of our souls. Yogachobee is a place of restoration, inspiration, and alignment—a space where you can always find peace. Bring your mat, your drum, and your open heart and mind.
Healing Sanctuary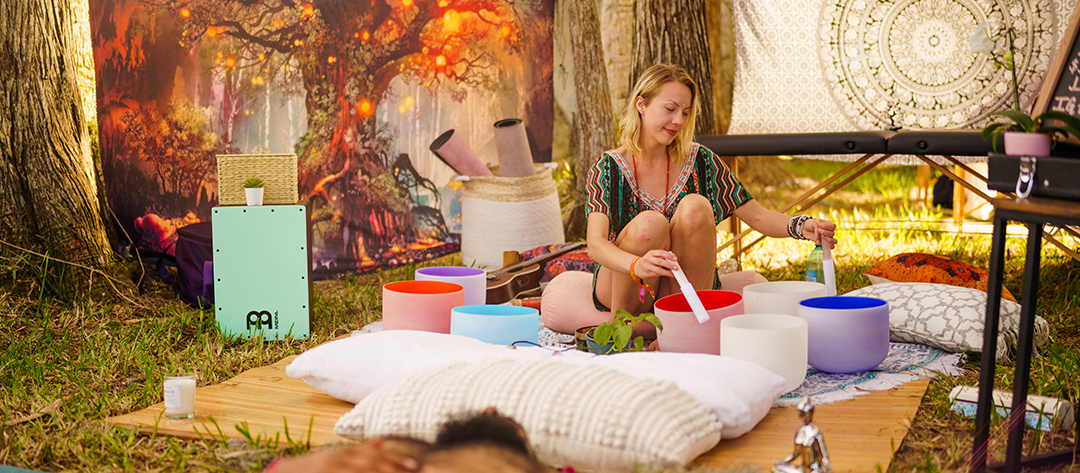 This is a healing space of stillness and deeply present calm amid the flourishing arts all around. Each day, the Healing Sanctuary offers morning meditations, Thai yoga and massage, neuromuscular and connective tissue therapy, biodynamic cranial touch, sound healing, shamanic workshops, and more.
Amenities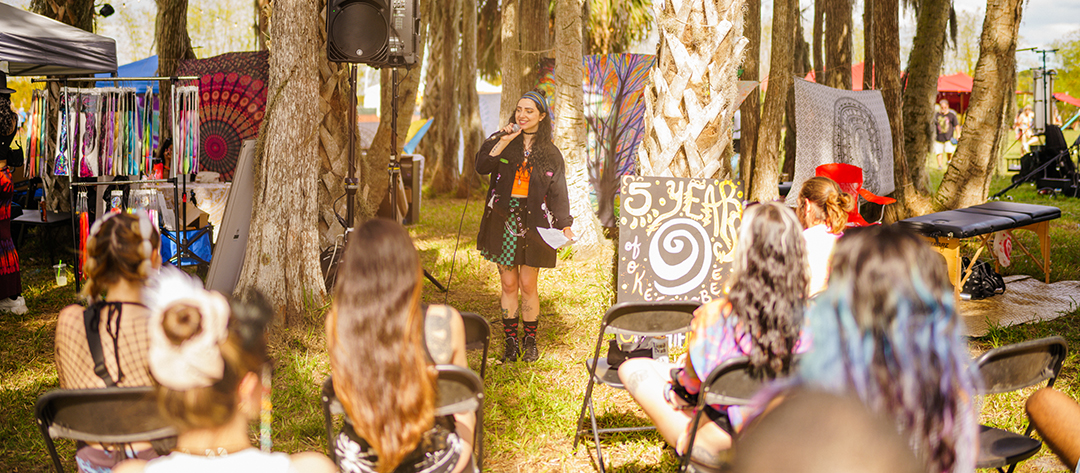 Food, drinks and ice and other general store items will be available for purchase.
Free filtered water will be provided.
Each campground area will offer clean toilets.
Cell phone chargers are available. Sorry, there are no electrical outlets.

The campground will feature merch and general store booths. Come by and grab your Okeechobee apparel and camping festival essentials!
The campground offers 24-hour emergency medical services, as well as an info kiosk. Please familiarize yourself with their locations, which will be clearly marked on the campground map.
Lost something? Check the Lost & Found located in the camping area.
ADA camping, showers and bathrooms will be available. Contact us if you have questions.

Shower pods are located throughout the campground. You may purchase shower tokens at any adjacent General Store location or the main General Store located in the Village. Showers hours:
Thursday: 12pm–7pm
Friday, Saturday, Sunday: 7am–7pm
Monday: 7am–1pm
Gallery