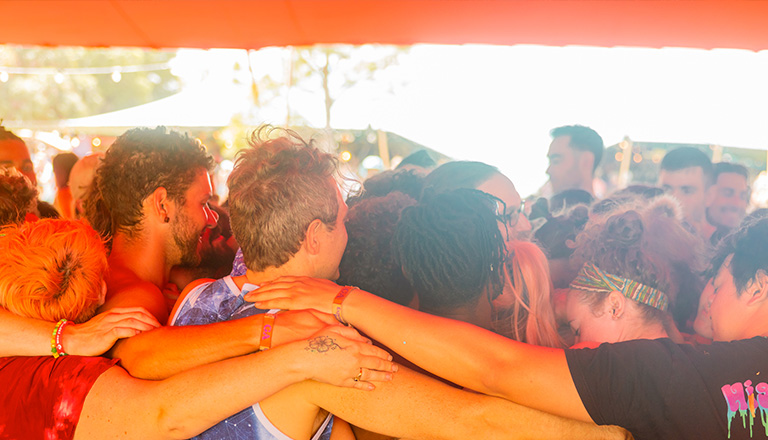 Community & Sustainability
OMF strives to positively impact the local communities where we live, dance, eat, play, and hold our annual festival. In 2020, OMF donated $50,880 to local nonprofit partners, diverted more than 80,000 pounds of waste, and contributed to the social impact of the community in a variety of ways:
5,621 pounds of food were rescued on-site at OMF 2020 and donated to the Treasure Coast Food Bank. This donation provided 37,008 meals to food-insecure families in Okeechobee County.
More than 3,000 pounds of reusable goods—including tents, coolers, and other camping equipment—have been rescued from OMF 2020 and donated to the Okeechobee County nonprofit organization Thank You for Your Service, which will distribute the goods to homeless veterans in Okeechobee County.
56,550 pounds of co-mingled recycling and 14,000 pounds of scrap metal were rescued and relocated to proper waste facilities.
15,640 positive social actions have been taken since 2016 in Participation Row, the nonprofit zone spearheaded by our fantastic partners at HeadCount. They also registered 511 new voters at the 2020 edition of the festival.